Full Design of Järva County Vocational Training Centre Facilities at Särevere Completed
03.04.2012
Amhold completed the reconstruction and extension design of Järva County Vocational Training Centre Technical Training facilities.
The reconstruction design will envisage reconstructing the existing training centre and car house and also building an extension for storage of farming equipment.
The gross area of the building complex is 4,995 m2.
The reconstructed training centre has different classrooms, teaching workshops for diesel engines, locksmiths learning lab, lab for metal body works, lab for agricultural machines, lab for oils and lubricants, labs for turning and welding.
The car house includes different classrooms, tire automotive, study area for tire exchange and locksmiths, study area for technical inspection, diagnostic workshop, car wash, storage for farm tools and farming equipment.
As the lead designer, Amhold performed the following design disciplines: architecture, interior design, landscaping, structural engineering, electrical engineering, also engineering-technical and environmental surveys, traffic and parking solutions, HVAC, water and sewerage systems (including the reconstruction of the sewage pumping station), greenery for the territory, quantity surveying and maintenance cost optimization.
The Project Manager of the design is Jaan Aru and the Leading Architect is Keiu Albi.
The Contracting Authority of the design project is Järva County Vocational Training Centre and the project is funded by European Regional Development Fund.
Deadline for the construction works is scheduled for year 2013.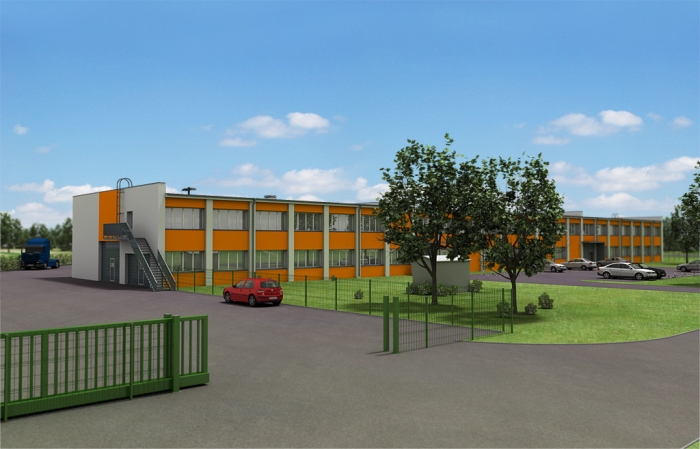 ---