Renovated Academic and Science Building of Faculty of Social Sciences and Education of University of Tartu is Opened
13.02.2012
February 8, 2012 was the grand opening of newly renovated academic and science building of Faculty Social Sciences and Education of University of Tartu, located at Lossi 36, Tartu. The university was founded in 1632 by Gustav II Adolf, the King of Sweden and the building is redesigned from the former Women's Clinic of the University of Tartu.
Among the others, the grand opening of the academic building was attended by Rector of University of Tartu Alar Karis, Tartu Mayor Urmas Kruuse, Head of the UT Women's Clinic Helle Karro, Professor emeritus of UT Faculty of Social Sciences and Education Marju Lauristin, and a Board Member of construction company Nordecon Ltd Marko Raudsik.
The net area of the science and academic building at Lossi St. 36 is 4782 m2 and the building is located in the heart of the ancient and historical old town of Tartu. A part of the faculty of social sciences and education moved in to the building: the Dean's Office and three of the five institutes (Journalism and Communication; Government and Politics; Sociology and Social Policy) and also UT Euro College.
During renovation works of the building were partially revealed original floors and other historical fragments possible to restore. Interior designers also used smart combinations of historical and new modern furniture. The technical heart of the Faculty of Social Sciences and Education is the radio and TV studio equipped with top technology, where the future journalists can start practicing making shows and editing news stories. In addition to the studio complex, the academic building at Lossi Street includes 12 auditoriums, 5 seminar rooms, a student room and a library.
As the lead designer, Amhold performed the restoration/reconstruction design and all related surveys. During the design/surveying works at first we carried out architectural/historical surveys, engineering technical and environmental surveys, thereafter provided the following services: architecture, interior design, structural design and all engineering design disciplines (heating, ventilation, cooling, water supply, sewage, drainage, weak and strong current electrical systems, safety and security systems, control engineering). We also performed quantity surveying, the design of external utilities networks, greenery, the plot's roads and courts, and author's supervision during the construction works.
The staff of Amhold included the project manager Jaan Aru, architect and interior designer Jane Pärnamaa, mechanical engineers Jelena Räpp and Märt Falk.
The cost of renovation works of the building were about 4.7M EUR. The Client of the design and construction works was University of Tartu and the main contractor of the construction works was construction company Nordecon Ltd.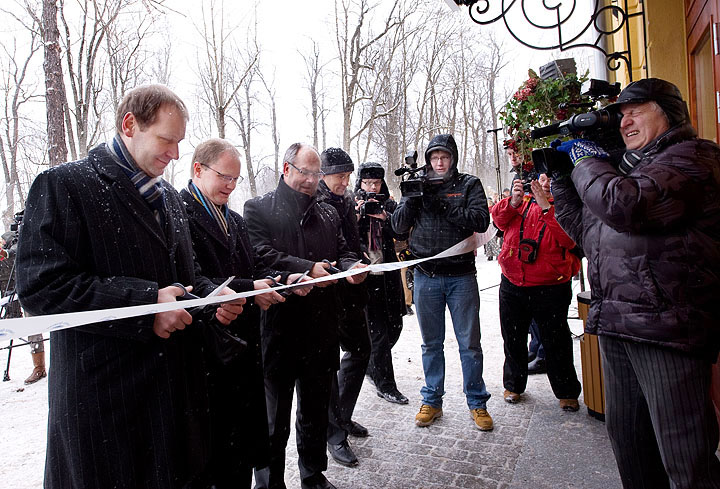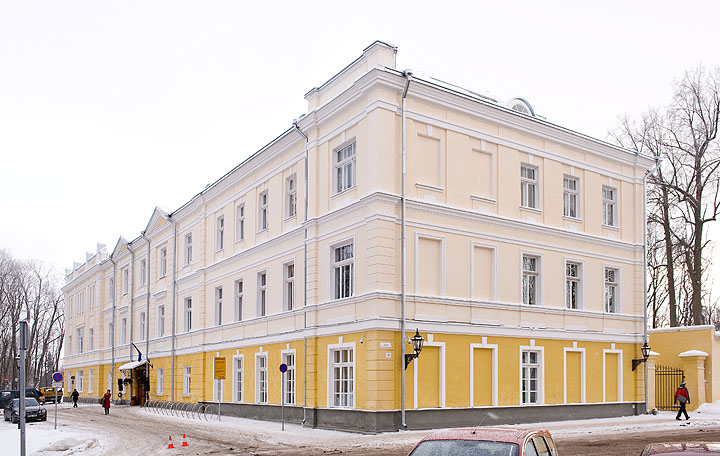 ---